Scroll Percentage: 0%
Explore
Large Projects in Guinea 2022
Mitigating threats to the African manatee, Atlantic humpback dolphin and marine turtles
Guinea Conservation Facts
The Guinean forests of West Africa are considered one of the world's 25 biodiversity hotspots and with many watercourses in the sub region, also considered the "Water Tower of West Africa".  It has one of the most dynamic coastal areas in the sub-region and has a highly productive marine ecosystem. Almost 36% of its land area but less than one percent of its total coastal areas are protected. According to the IUCN Red list, Guinea is home to 346 threatened species.
Large Projects in Guinea
Mubadala and its asset GAC (Guinea Alumina Corporation) support three conservation projects in Guinea which are all managed by the Mohamed bin Zayed Species Conservation Fund.  In conjunction with the African Aquatic Conservation Fund, apart from local capacity building, we are determining baseline data and identifying and mitigating dangers for the African manatee.  The second project aims to study the Atlantic humpback dolphin through our partners CCAHD and Biotope who are conducting systematic boat-based and interview surveys to document the species' distribution, habitat preferences, and threats. In Guinea's Tristao archipelago, our partner, Chelonee, aims to establish and operate a field station that will facilitate nest site monitoring, field surveys, genetic analysis and habitat monitoring of marine turtles.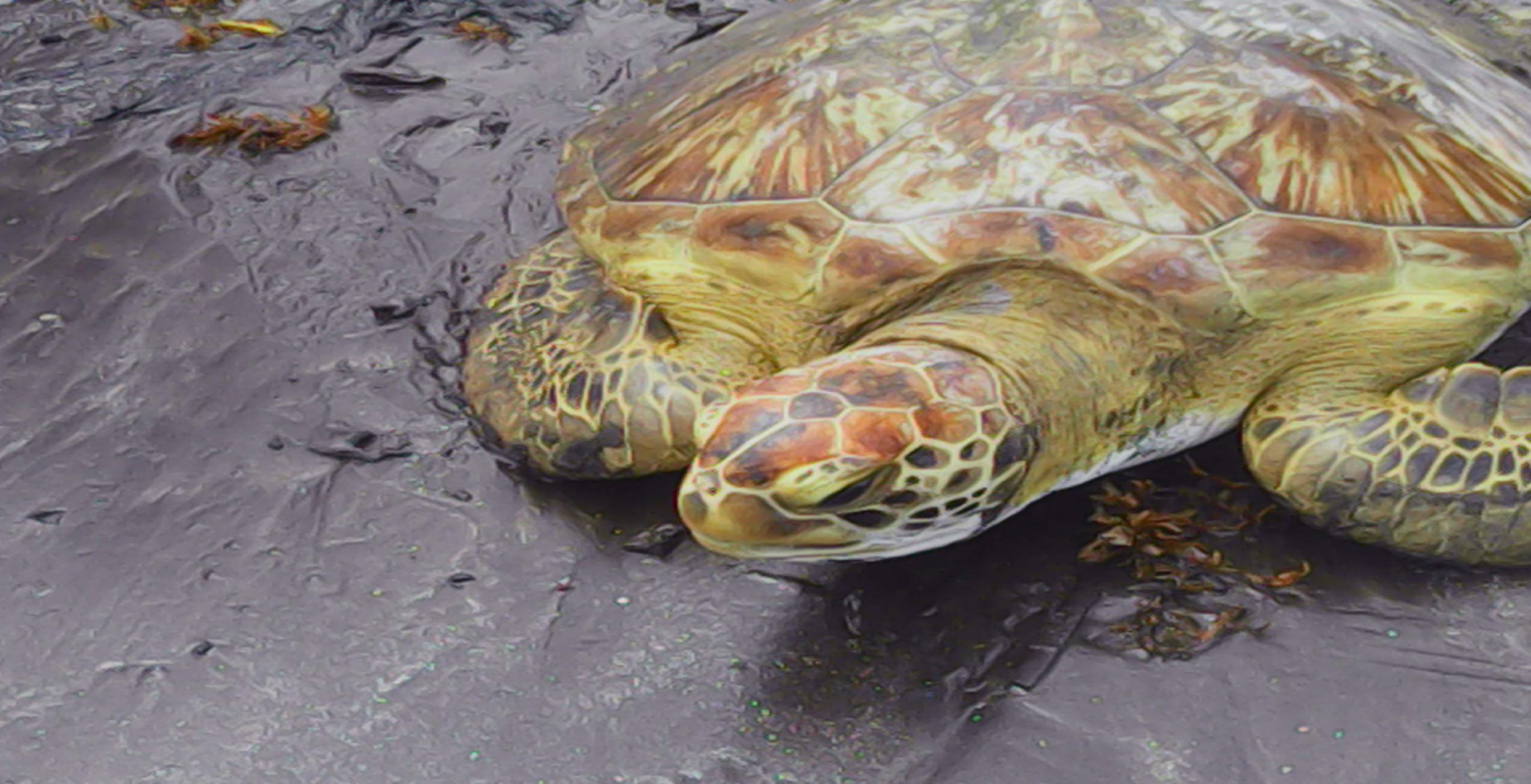 Guinea Project Management Partners
The Fund manages the projects in cooperation with our local partners. We work with the African Aquatic Conservation Fund as our partner in conserving threatened African manatee along the coastal areas and interior rivers of Guinea. Established in 2014, they are dedicated to the preservation of African manatees, turtles, cetaceans, and other aquatic wildlife and their habitats throughout the African continent. The Consortium for the Conservation of the Atlantic Humpback Dolphin (CCAHD) and Biotope are our partners in the research and conservation of the Atlantic humpback dolphin. CCAHD was established in 2020 and is working towards the long-term sustainability of Sousa teuszii populations and their habitats through research, awareness, capacity-building and action. Biotope Guinea supports the development project, from design to exploitation, applying consultation methods and resolving all regulatory obstacles related to environmental standards. Sea Turtles Chelonee is our partner in creating a community conservation for marine turtles on Katrack Island. Established in 2016 it is a scientific association studying and conserving sea turtles and their habitats in the French territories and Africa.
All three projects are supported by Mubadala Investment Corporation and its in-country asset, Guinea Alumina Corporation (GAC), who are a subsidiary of Emirates Global Aluminium, the world's largest premium aluminium producer.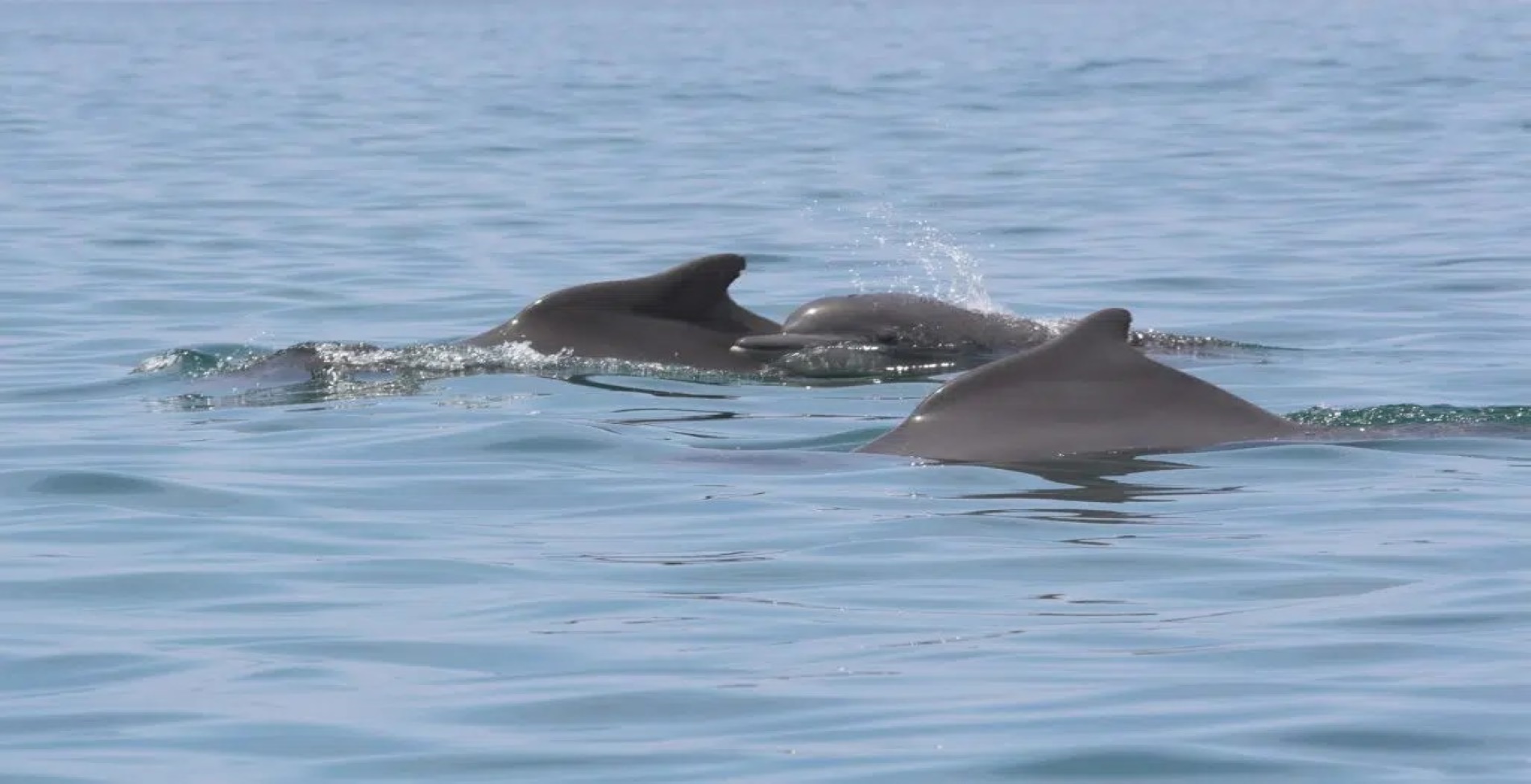 The African Manatee
Project One: Protecting Guinea's gentle giants
Inhabiting the Gambia and Niger rivers, Guinea's African manatee remains an unsolved mystery
The first dedicated research and conservation project in Guinea to focus on African manatee will continue with capacity building in the local community to educate them about the relatively unknown species. The project will continue to train Guinean researchers in African manatee research and conservation techniques, while also conducting a threat assessment of all manatee habitats in the country. Biological samples will be collected opportunistically and analysed to provide the first information about manatee population genetics, feeding ecology and habitat use in Guinea. Threat assessment results will be shared with wildlife law enforcement, and we are also working with them to encourage adherence of laws to protect all species. Education programs as well as TV, radio, newspaper and other media announcements will raise awareness of the need to protect the manatee.
Photos submitted by The African Aquatic Conservation Fund
Progress in 2022 and next steps
Over the past 12 months, 13 Guinea Manatee Follows (including 4 woman) have been trained in manatee research and conservation techniques.  As part of their fellowship, the Guinea Manatee Fellows (GMF) planned and executed various research trips along the coast and inland.  The GMT's recorded various manatee sightings along the Koulountou and Gambia Rivers and conducted interviews with over 200 community members.
Another huge breakthrough was the conviction and subsequent 30 million GNF ($3,500 USD) fine for poachers involved in the killing of a manatee in the Tinkisso River.  Another three  officials, who supported the poachers were suspended from their jobs and sentenced to a month in prison in addition to undisclosed fines.
The Guinea Manatee Fellows will continue to survey the manatee behaviour as well as educate and engage with the local community to safeguard this gentle giant.
 "Fisheries bycatch, illegal hunting, dams, both entrapment behind dams and crushing in dam structures, and habitat destruction. As people develop or overutilize coastal habitats, that's a problem for manatees."
Dr Lucy Keith-Diagne, principle investigator for the manatee and dolphin projects in Guinea
The Atlantic humpback dolphin lives in shallow nearshore waters along the Atlantic coast of Africa.
Almost nothing is known about the distribution and abundance of the Atlantic humpback dolphin in Guinea, but the species are located in 13 of the 19 countries, including Guinea.  Only a single study to date focused on Atlantic humpback dolphin in Guinea.  This was conducted by Weir in 2015 and produced a minimum population estimate of 47 animals using photo-identification. The species is designated as Critically Endangered on the IUCN Red List. The main threat to the species is accidental catch in fishing nets and other gear.
This project will deliver scientific information about the distribution, abundance and threats to the Atlantic humpback dolphin in Guinea, as well as devise solutions to minimize these threats to help the dolphin's continued long-term survival.
Photos submitted by the The Consortium for the Conservation of the Atlantic Humpback Dolphin (CCAHD)
Progress in 2022 and next steps
The expedition focused on the area of Kamsar and the Tristao Islands and covered a total of 1033.7km of navigation (between 45 and 134 km/day).  Various sightings were recorded as well as a photo-identification catalogue capturing 13 well-marked individuals.  Based on previous records the research team will use the information to generate mark-recapture abundance estimates of the population located in the study area.  The team also conducted quantitative and qualitative questionnaires and over an 8 day period, managed to engage with 202 fishermen and 28 other stakeholders including port managers, fishmongers, nature conservationists, local authorities, etc.  The data collected through a questionnaire via the mobile application Kobocollect, were collated and will be analysed accordingly.
The team also started work on a children's book in order to improve the awareness amongst the youth.  They compiled stories and legends about dolphins from local storytellers and are collaborating with a professional author and illustrator to write and publish the book.
Finally, a workshop was organised by representatives from the Ministry of Fisheries and Maritime Economy (MPEA) and the Guinean Office of National Parks and Wildlife Reserves (OGPNRF).  During the workshop, the project team managed to get commitment from various stakeholders on methods and ways of protecting the humpback dolphin.
15 local partners were trained in data gathering and processing of the Atlantic humpback dolphin
Marine turtles and their habitat
Project Three: Community conservation in Guinea's Tristao archipelago
The island archipelago of Tristao fast becoming the hotspot for turtle conservation in Guinea.
One hundred miles from Conakry on the island of Katrack, is a 20km long sandy beach where every year, Hawksbill, Green and Olive Ridley marine turtles come ashore to nest. This project aims to establish a research and field station to study turtle habitat, ecology and nesting conservation amongst other projects. Regular turtle patrols are conducted, and communities engaged with and educated about turtle conservation. ​
Photos submitted by Sea Turtles Chelonee
Progress in 2022 and next steps
The research team embarked on various community outreach activities and school visits in three villages on Katrack Island (Katgoura, Kafama and Kabot).  89% of the community in Katfoura, 13% in Kabote and 9% in Kafama were educated about sea turtles, their status, and the need to protect them.  A meeting with the local chief where he confirmed his commitment to turtle conservation marked an important milestone.
Four wardens from the island of Kapken were trained in patrolling, translocating and tagging nests and eggs. An additional 3 bicycles (4 in total) were bought, and patrols can now be done with minimal noise pollution.
To enhance the patrolling effort the team deployed four camera traps between Katoumtou and Kakriti and two more on Kapeken island. The cameras caught various wild mammals moving in the areas where turtles hatch, and the cameras will monitored se see whether any of these mammals are preying on the turtle eggs.
As well as cameras, four data loggers at eight points were installed near the turtles' nests.  They are used to track the temperature and predict the incubation period of the eggs.  This proved to be a highly successful exercise as 11 from the 13 protected nests hatched with 1222 hatchlings safely released back into the ocean.
Over the past few months, 13 turtle nests were translocated to enclosures, monitored, and protected. Recently 11 nests hatched, and 1222 hatchlings were safely released back into the ocean.
Tristao archipelago is fast becoming a turtle haven and conservation hotspot