Click here to view our full 2018 Annual Report
The Mystery of the Antarctic Toothfish
Improving the knowledge of the Antarctic toothfish lifecycle to foster its conservation in a proposed marine protected area.
Antarctic Toothfish (Dissostichus mawsoni)
Country:
South Georgia and the South Sandwich Islands
Conservation is so very often conducted at the extremes – from the unfathomable heat of Tinakula's lava flows to the blood-freezing temperatures of the Antarctic – and one tiny island in the southern Atlantic is acting as the staging post for a very different kind of investigation.
With a $8,000 grant from the Fund, scientists on South Georgia and the South Sandwich Islands are studying the mysterious Antarctic Toothfish (Dissostichus mawsoni) in the Weddell Sea of Antarctica, with a view to improving knowledge of the species and its life cycle in support of a proposed new marine protected area (MPA).
The Antarctic toothfish has been the subject of numerous studies, owing to its fascinating ability to produce proteins that prevent their blood from freezing in this frigid environment; however, little is known about its reproduction and habits.
A major prey species for other Antarctic inhabitants including whales, seals and even the nightmarish colossal squid, the Antarctic toothfish plays a vital role in the marine ecosystem of the region and is therefore a key species to consider in efforts to establish a protected area.
Project lead by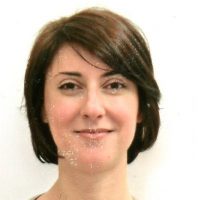 Chiara Papetti
Associate Professor of Ecology
Univeristy of Padova
View public case study