Scroll Percentage: 0%
Explore
Large Projects in Thailand 2022
Thailand Conservation Facts
The Southeast Asian country of Thailand is a key location for biodiversity given its range of climates, varied topography, and long coastlines. Almost 20% of its land area and five percent of its total marine coastal area are protected. These protected areas are critically important to conserving the ecosystem and genetic diversity of this biodiversity rich country. According to the IUCN Red list, Thailand is home to 671 threatened species.
Large Projects in Thailand
There are currently two large projects underway in Thailand, which are locally implemented, managed by The Mohamed bin Zayed Species Conservation Fund and sponsored by Mubadala Investment Corporation and its local asset, Mubadala Petroleum. On the coast, securing the wintering grounds of the endangered Spotted greenshank is a project implemented by the Bird Conservation Society of Thailand. Along the Phetchaburi River in Kaeng Krachan National Park, WCS is helping to conserve Thailand's globally threatened Smooth-coated otter, Asian small-clawed otter and the Siamese Crocodile.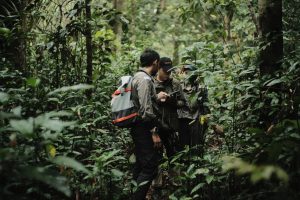 Thailand Project Management Partners
The Fund manages both projects in cooperation with our local partners. We work with
The Bird Conservation Society of Thailand (BCST) as our partner in saving the Spotted Greenshank. Established in 1986, BCST aims to raise awareness of the importance of birds, their habitats, and the natural environment and to support actions towards achieving sustainable development. Wildlife Conservation Society (WCS) Thailand is our partner in protecting Thailand's endangered otters and Siamese Crocodile. WCS Thailand was established in 1980 with the objective of saving wildlife through science, conservation action, education, and inspiring people to value nature.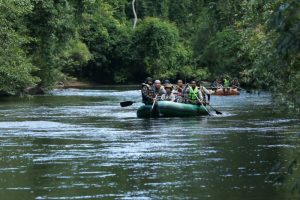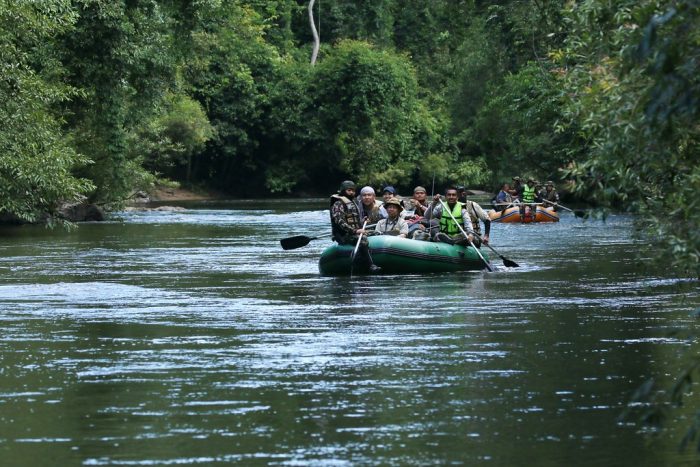 Both projects are supported by Mubadala Investment Corporation and its in-country asset, Mubadala Petroleum, who is a leading international, upstream oil and gas exploration and production company. They manage assets and operations spanning 10 countries globally, with a presence Southeast Asia, the Middle East and North Africa and Russia.
Project One: Saving the Spotted greenshank
Thailand is the most important range state for wintering Spotted greenshank, also known as Nordmann's greenshank, in tropical Asia. About a quarter to a third of the world population of this wading bird winters in Thailand. Key sites for Spotted greenshank are coastal mudflats of Laem Phak Bia, west of the city of Bangkok, and at Prasae estuary to the east. However, not everything is known about the extent of the wintering range of the Spotted greenshank, therefore, the objective of this project is to identify additional sites in the Inner Gulf of Thailand, as well as the west coast of Thailand. Additionally, during these field surveys, protecting and managing their habitat will be a top priority. The project team is working with local landowners to manage the roosting and foraging areas of this important and endangered wading bird.
Progress in 2021 and next steps
This project started on 1 March 2021 and thus far our experts have carried out 41 surveys throughout all 23 coastal provinces of Thailand. Five sites were found to host Spotted Greenshank and in an exciting development the team identified a significant, previously unknown, wintering site at Ban Hua Hin in the La-ngu district, Satun province. The reports of Greenshank in these locations will help our partners to work with local authorities and residents to protect the birds and their feeding grounds.
In 2022 an extensive census of the Spotted greenshank population will be carried out for the first time. Not only will the survey assess the population of wintering birds in Thailand, it will help to raise awareness among local communities of the species and shorebird conservation efforts. Once the birds migrate northwards, cooperation with local stakeholders is planned to co-manage the salt pans, where sea salt is pulled from the coastal waters for commercial purposes. A key goal of these collaborations is to secure 16 hectares of important roosting and foraging sites to improve the habitat for the Spotted greenshank at Pak Thale Nature Reserve.
From this survey, Ban Hua Hin (La-ngu, Satun province) is proven to be a new significant wintering site for Spotted Greenshanks in Thailand
Bird Conservation Society of Thailand
Project Two: Protecting the biodiversity of Thailand's rivers
This is a project to conserve the Smooth-coated otter, Asian small-clawed otter and the Siamese crocodile that live along the Phetchaburi River in Thailand's Kaeng Krachan National Park. In addition to specifically targeting these species for conservation action, the project team will count the diversity and number of species using regular, scientific, and systematic field surveys while navigating the river in rafts. In addition to the inventory of biodiversity along and in the river, the team will also monitor the health of the forest, the vegetation along the river, activities of people within the area, and natural characteristics of the sites. These studies will lead to long-term preservation and recovery strategies for the animals, plants, and natural areas within the park. These strategies include improved habitat management, law-enforcement, long-term wildlife monitoring, capacity-building for government staff and research students, and raising awareness through local schools and community members.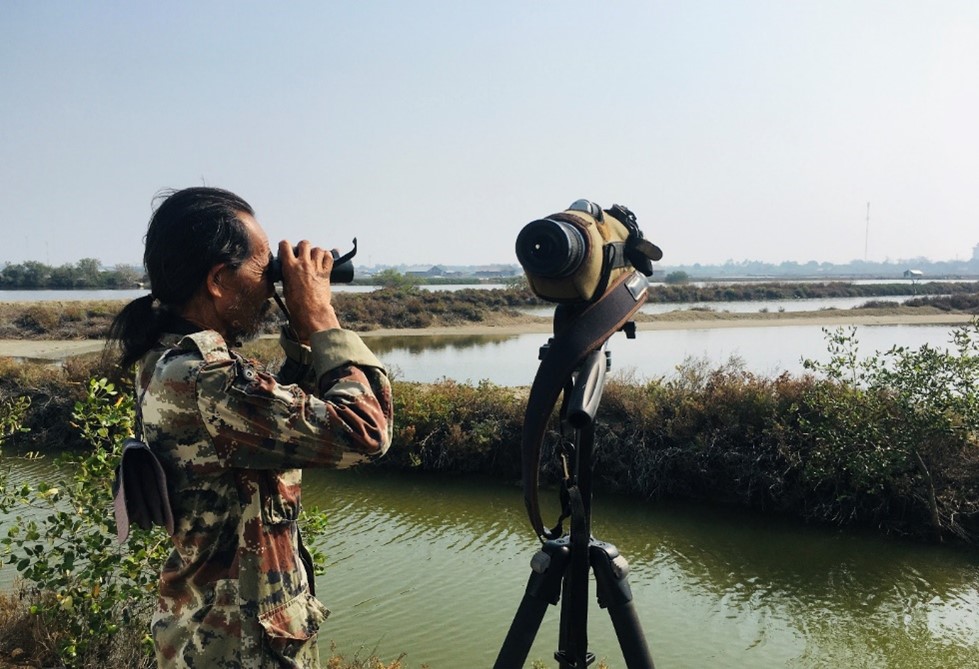 Progress in 2021 and next steps
In March 2021 UNESCO awarded Kaeng Krachan National Park with Natural World Heritage site status. Local partners, in cooperation with the WWF opened a newly renovated SMART Patrol Operation Centre designed to strengthen the park protection system. Extensive surveys of the Phetchaburi River have been conducted and numerous camera traps were installed and monitored at key locations.
Plans for 2022 include the training of KKNP park rangers to improve patrol effectiveness, and the recruitment of local volunteers as river survey assistants. Camera trap installations will be increased, and a stream checkpoint will be established to control poaching and illegal trafficking. Also, a conservation curriculum and educational campaign is being designed for local schoolteachers and students at schools within KKNP.
Photos submitted by the Wildlife Conservation Society Thailand