Scroll Percentage: 0%
Explore
Large Projects in Indonesia 2021
From forest to coast: Conserving Indonesia's threatened felids and sea turtles
Indonesia Conservation Facts
Indonesia spreads across almost 18,000 islands. Whilst these only represent one percent of the world's land area, remarkably their rainforests are home to 10 percent of the world's known plant species, 12 percent of all mammal species and 17 percent of all known bird species. Indonesia is a megadiverse country and possesses the second highest level of biodiversity in the world, after Brazil. According to the IUCN Red list, Indonesia is home to 1,614 threatened species.
Large Projects in Indonesia
Two large projects are currently being undertaken in Indonesia, which are locally implemented, managed by The Mohamed bin Zayed Species Conservation Fund and sponsored by Mubadala Investment Corporation and its local asset, Mubadala Petroleum. In Sumatra our conservation partner Panthera is determining baseline population parameters of wild cats outside the protected areas and identifying and mitigating critical threats to their survival. Along the coast of West Sulawesi, The Faculty of Marine Science at Hasanuddin is implementing coral reef and seagrass transplantation for the sea turtles that are dependent on these habitats for their survival.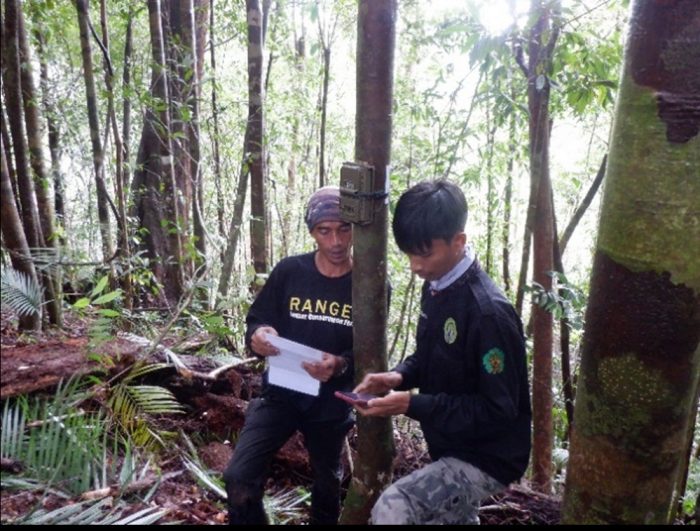 PROJECT MANAGEMENT PARTNERS IN INDONESIA
The Fund manages both projects in cooperation with our local partners. We work with the Panthera Corporation as our partner in conserving threatened wild cats in Sumatra. Established in 2006, Panthera is devoted to the conservation of the world's 40 species of wild cats and the vast ecosystems they inhabit. The Faculty of Marine Science and Fisheries (FIKP), Indonesia is our partner for the establishment of a Marine Protected Area (MPA) and for the restoration of seagrass and coral habitats. FIKP was established in 1988 with the purpose of developing research excellence and policy recommendations for central and local governments in the field of marine and fisheries.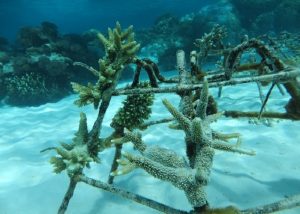 Both projects are supported by Mubadala Investment Corporation and its in-country asset, Mubadala Petroleum, who is a leading international, upstream oil and gas exploration and production company. They manage assets and operations spanning 10 countries globally, with a presence Southeast Asia, the Middle East and North Africa and Russia.
Wild cats at the edge
Project One: Conservation of endangered Felidae on the human-dominated island of Sumatra
Progress in 2021 and next steps
Sumatra, Indonesia has a network of protected areas important to wild cats, although their presence is not confined only to these areas. Many populations exist outside the protected areas.
This project aims to determine baseline population parameters of Sumatra's wild cats in human-dominated landscapes and identify and mitigate critical threats to their survival, including deforestation for palm oil plantations and development. The increasingly shrinking and isolated wild habitats make species coexistence and survival very challenging, which can lead to an increase in human-wildlife conflicts.
Progress in 2021 and next steps
This project was started on 1 April 2021 with the creation of a robust survey method to achieve a sampling coverage of the entire Beutong forest in 200 grids of 2.5km2 and 100 grids along animal trails in the Soraya forest. This enables us to improve our understanding of the function of the forest block as a physical corridor connecting the Leuser Ecosystem to the South and Ulu Masen Ecosystem in the North. Recruitment and training of three ranger teams was completed, following which they were deployed in the field each month for 15 days at a time. So far, a total of 66 pairs of camera traps have been installed at optimum locations in 33 stations in the Beutong site to capture wild cat activity.
In 2022 the ranger field teams will continue to deploy camera traps throughout the two sites until all the survey grids are covered.  The cameras will then be operational for a period of 2 months after which all data will be collected and processed. The aim is to complete the camera trap surveys by the end of next year.
Camera-equipped traps have been installed at 33 major wildcat sites with plans to cover the entire Byutong and Suraya forests by the end of 2022.
Indonesia Seagrass and Coral Nursery
Project Two: Indonesia Seagrass and Coral Nursery
The aim of this project is to establish a Marine Protected Area for sea turtles in West Sulawesi, Indonesia in collaboration with the local authorities. A top priority is to conserve, protect and even increase the coral reef and seagrass areas of this pristine archipelago in the Makassar Straits, 650km north of Bali. Sea turtles are dependent on coral and seagrass habitats for their survival because they provide them with food, shelter and nursery grounds. A key component of the work is to train local community members to monitor and manage the condition of the seagrass and coral reef cover and to provide them with income other than from fishing, such as cultivating seaweed.
Photos presented by Department of Marine Sciences, Hasanuddin University
Progress in 2021 and next steps
This year seagrass surveys were conducted at five Indonesian islands using the Rapid Assessment Method of PVC pipes in 50cm quadrants to estimate the seagrass percentage cover and to evaluate their potential as a seagrass seed donor location site. ​Both Salissingan island and Gusung Durian met the important criteria and were identified for a seagrass transplantation. Four seed donor location sites have been detected from outside the Bala-Balakang Archipelago.
Coral reef surveys at 14 sites around Salissingan and neighbouring islands were performed by scuba divers equipped with underwater cameras and data sheets to record their observations. Coral reef habitat with coverage of less than 50% will be the target for restoration whilst areas with live coral of more than 40% will be considered as the donor site.​
Plans for 2022 include carrying out multiple transplantations from donors of both coral and seagrass and relocating them to the newly identified sites as part of the ecosystem rehabilitation and management to support marine turtle conservation.
Seagrass and coral reef sites were surveyed and donor sites identified;

Plans for 2022 aim to support sea turtle conservation by creating a new marine protected area using these farming operations