Click here to view our full 2019 Annual Report
Only a handful left
Conservation of the red handfish, potentially the world's rarest marine fish.
Red handfish (Thymichthys politus)
Found in only two little patches of rocky reef in Tasmania, southern Australia, the Red handfish (Thymichthys politus) is one of the rarest and most threatened marine fish in the world.
Preferring to walk on their oversized hands rather than swim, there are only 14 unique species found in this small, isolated region. Adults grow to only 7 cm and are exceptionally hard to find as they live hidden under seaweed on rocky reef habitat.
Dr. Rick Stuart-Smith has been monitoring Handfish (Brachionichthyidae) in Tasmania for over 10 years. He also helped establish the Handfish Conservation Project to implement a recovery plan for three Critically Endangered species of handfish; the Red Handfish, Spotted Handfish, and Ziebell's Handfish.
'Known only from southern Tasmania, Australia, these handfish are faced with increasing levels of habitat destruction and loss, pollution, impacts associated with invasive species, and climate change.' It is extremely difficult to find the Red handfish because of their size and the small range within which they live. It is believed that there may be fewer than 100 adult Red handfish remaining.
Part of this alarming decline can be attributed to the increase in urchins, which graze on the seaweed that Red handfish use for cover and protection. The reasons why urchin numbers are on the rise are not entirely clear, though one reason may be the human exploitation of sea urchin predators such as lobster.
In August of 2020, a team of divers removed 1276 kg of urchins. It is hoped that this reduction in urchin densities will temporarily reduce the loss of kelp habitat at the Red Handfish sites.
The Fund also helped facilitate the first ever census and ongoing monitoring of Critically Endangered Red handfish populations in the two small locations. 'Since 2019, 304 sightings of individuals (including juveniles) were recorded across the two remaining handfish sites from 55 surveys conducted. Shockingly, in summer 2020, the team recorded only 52 individuals at both sites combined.' Important groundwork was also developed for establishing a protected area, including developing proposed boundaries, liaising with government officials, and building community support.
The grant received helped leverage AUD $20,000 funding to assist with more surveys and purchase of equipment to assist with habitat mappings of Red Handfish sites (SeaWorld Research and Rescue Foundation Inc.).
Project lead by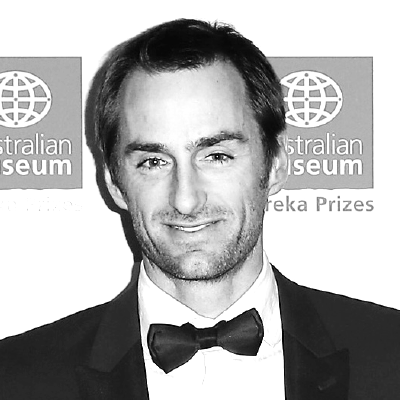 Rick Stuart-Smith
President
Reef Life Survey Foundation
View public case study