Click here to view our full 2021 Annual Report
Keeping This Mountain Flower in Bloom
Habitat and population assessment of the rare, critically endangered and endemic Iris nusairiensis in the Syrian coastal mountains.
Nusair's mountain Iris (Iris nusairiensis)
Armed conflict usually has many casualties, but rarely, if ever, is a flower thought to be one of them. Nusair's mountain Iris is one such flower that is listed as Critically Endangered. It is a bulbous perennial plant from Syria with pale blue or white flowers and is usually cultivated as an ornamental plant in temperate regions. It is a flower found exclusively on the steep eastern slopes of the coastal mountains of Syria.
The ongoing conflict in Syria is seen as a major threat to the species, primarily due to the secondary threats of the war. The main habitat of this flower is the Cedar and Fir natural reserve, which will be the main focus of a project led by Angham Daiyub of the Centre for Ecological Research and Forestry Applications (CREAF).
The project, which was awarded a grant of $10,000 from the MBZ Fund, aims to assess the habitat and population of the species by documenting species populations and assessing the threats to the plant, especially the secondary impacts of the Syrian conflict. Annotation of the life history and ecology of the microhabitat and its description are also aims of this project. Community outreach is also a goal, as well as comparing data on plant population before and after the conflict.
It is hoped that with the correct steps this mountain flower can bloom once again!
Project lead by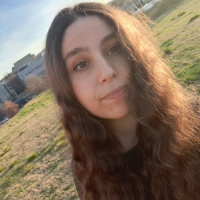 Angham Daiyoub
PhD student in terrestrial ecology
Centre for Ecological Research and Forestry Applications (CREAF)
View public case study