Click here to view our full 2025 Annual Report
An Echo For a Gecko
Black-eyed bent-toed gecko (Cyrtodactylus nigriocularis)
The Black-eyed bent-toed gecko is a highly specialized cave-dwelling species of reptile that was originally discovered in Vietnam in 2006. It is a sub-species of the C. Irregularis genus of gecko, which all bear the characteristic of curling toes. This extremely rare species (Only 17 individuals have been observed in total so far) are found in caves close to streams within evergreen forests on granite formations. To date their only known location is the Ba Den Mountain in Tay Ninh Province and their known population of 17 individuals is considered too small to maintain a long-term existence of the species.
The species has not been listed under any protected law by the government of Vietnam and current conservation measures are falling short of the required standard, primarily because of a lack of attention.
Quyen Do, from the Vietnam Academy of Science and Technology, hopes to lead a project funded by the MBZ Species Conservation Fund (USD $4,980) that will go a long way in both understanding the species and in helping to conserve it. Already listed as 'Critically Endangered' on the IUCN Red List, the well being of the Black-eyed bent-toed gecko is weakened further by the fact that its only currently known habitat, the Ba Den Mountain Cultural and Historical Complex, receives a lower level of protection compared to a nature reserve.
In the past, the species was only opportunistically looked for during general herpetological expeditions, which were general surveys not specific to the species. It is hoped results will reverberate and echo across the lands to help save this most unique species of reptile.
Project lead by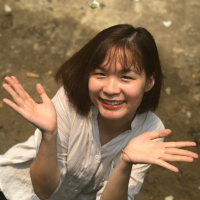 Vietnam Academy of Science and Technology