Click here to return to 2020 Annual Report
Fishing For Water Cats
Investigating the distribution and threats to the Fishing cat (Prionailurus viverrinus) in the Sindh, Balochistan and Punjab provinces of Pakistan
Fishing cat (Prionailurus viverrinus)
Known as "kla trey" (tiger fish) in Cambodia, the Fishing cat (Prionailurus viverrinus), with its partially webbed front feet is well adapted to catching fish, its primary prey, but also preys upon birds, insects, rodents and even non-venomous snakes.
It is found in 11 countries across Asia, although an exact population estimate is elusive because the fishing cat is shy and mostly nocturnal. Research on the Fishing cat began only in 2009, though it is already believed to be extinct in Vietnam and on the island of Java.
With a grant of $4,850 from the MBZ Species Conservation Fund, Zafeer Ahmed Shaikh of the Fishing Cat Working Group surveyed some of the previously confirmed, new and probable locations of Fishing cats in Pakistan, primarily in Sindh, Punjab and Balochistan provinces. Surveys revealed the Fishing cat to be much more widespread and present than previously thought, with species existing across most of the wetlands, contradicting the previously believed status of the species being on the edge of extinction in its geographical range in Pakistan.
Wetland destruction as well as trapping, snaring and poisoning, and illegal sand mining are seen as main threats, with 50% of wetlands in Asia under threat and disappearing. The health of mangroves is seen as being inextricably linked to the Fishing cat, being one of its primary habitations, and acting as a buffer against climate change. This is because mangrove habitats act as a carbon sink, sequestering four times as much carbon as any other species.
Villagers and fish farmers were interviewed. Reports of retaliatory conflict between fish farmers and Fishing cats were also noted. These conflicts are thought to be a primary threat to Fishing cats in the Thatta district.
On a positive note, a survey found Fishing cats in areas around irrigation canals, proving the species to be much more versatile than had been previously thought.
The widespread irrigation network branching from the Indus River in Pakistan, specifically in the Sindh Province, provides an unexpected habitat for fishing cats.
As a direct result of this project, a new "Indus Fishing Cat Project" has been formed together with Fishing Cat Conservation Alliance. This project has involved villagers by motivating the community to camera trap this species and gradually change the attitude and hostility towards this species
Project lead by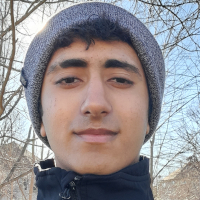 Zafeer Ahmed Shaikh
Project Leader
Fishing Cat Conservation Alliance
View public case study